Karen provides:
Speechwriting for executives and thought leaders
Copywriting and editing for print and web
Message development
Communications strategy
Karen collaborates with some of the nation's most influential and innovative organizations, including an Ivy League university, an Emmy Award-winning digital agency, and a leading health-focused foundation. Karen has written keynote speeches, major reports, articles, op-eds, strategic documents, video and radio scripts, e-newsletters, and web copy. She has helped distinguished clients discover and develop their core descriptive language, including new company taglines, mission statements, and origin stories.
Karen connects messages with audiences in an authentic and effective way.
She works across many sectors and subjects, listening carefully and learning quickly in order to translate thoughts into words. She has developed longstanding, trusting relationships with clients, often becoming an integral member of their in-house teams.
Prior to launching her boutique communications company in 2013, Karen managed communications for the National Constitution Center, where her remarks were delivered at events with former Vice President Al Gore, Governor Jeb Bush, Supreme Court Justice Ruth Bader Ginsburg, Muhammad Ali, and many other dignitaries. She also served as the National Constitution Center's lead scriptwriter for the nationally broadcast 2014 Liberty Medal honoring Malala Yousafzai.
Karen previously served as editor-in-chief of Where Magazine in Philadelphia for over three years and as a contributing writer for Philadelphia Magazine among other publications. She has successfully built buzz for numerous organizations, artists, and entrepreneurs, securing press coverage in The Wall Street Journal, The Washington Post, and all of Philadelphia's major print and broadcast news outlets.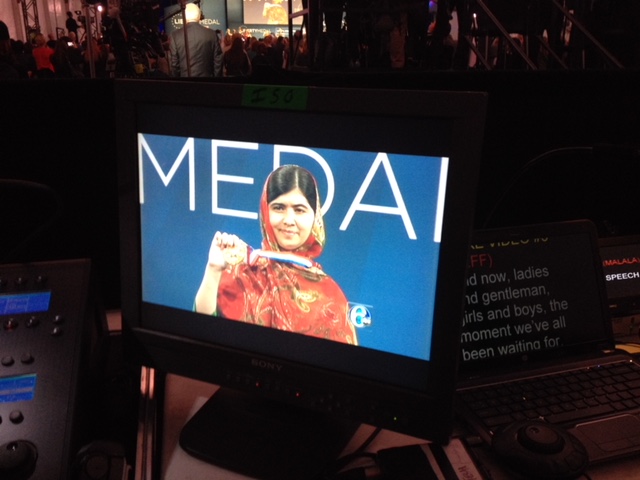 Testimonials
"Karen Gross is a shining star in the speechwriting business—a razor-sharp writer, a warm and personable colleague and and as helpful and thoughtful as they come. A shining, SINGING star, actually. One of the most memorable sessions in the history of the World Conference of the Professional Speechwriters Association was "How to Make Your Speeches Sing," which Karen performed to pin-drop silence and then a standing ovation. There are about 10 skills a great speechwriter must have, and Karen has 11."
— David Murray, Executive Director, Professional Speechwriters Association
"Karen Gross is a delight to work with. She asks great, encouraging questions, and highlights areas where there is likely a high-impact story. More importantly, she produces a story, chapter, script -- whatever is needed -- that says what you hope you said. I will seek Karen out in the future no matter what the topic."
— Joan C. Hendricks, V.M.D., Ph.D., former Dean of the School of Veterinary Medicine of the University of Pennsylvania
"There is no one I trust more than Karen Gross to craft compelling communications. She has an innate ability to quickly learn and deeply understand your brand voice and bring it to life in creative, captivating ways. Karen is not only a detail-oriented and insightful editor, she is also a brilliant speechwriter, storyteller, and strategist. From constitutional debates to veterinary medicine, she has immersed herself in a wide range of topics in order to effectively reach a variety of audiences. On top of it all, Karen is simply a fabulous person to be around."
— Ashley Berke, Vice President of Communications, The Philadelphia Orchestra (former Director of Communications at Penn Vet and Director of Public Relations at the National Constitution Center)
"Karen was an invaluable partner, helping Bluecadet on message development, copywriting and editing, and communications strategy. She worked closely with our team to shape our core language. Leading our public relations efforts, she helped secure a range of awards and accolades. I'd highly recommend Karen and often do."
— Josh Goldblum, Founder and CEO, Bluecadet
"It was very well received — standing ovation and they laughed at all the right places. So many thanks for all of your great work."
— Current speechwriting client
(Please note: Karen does not disclose speechwriting client names due to the confidential nature of this work)